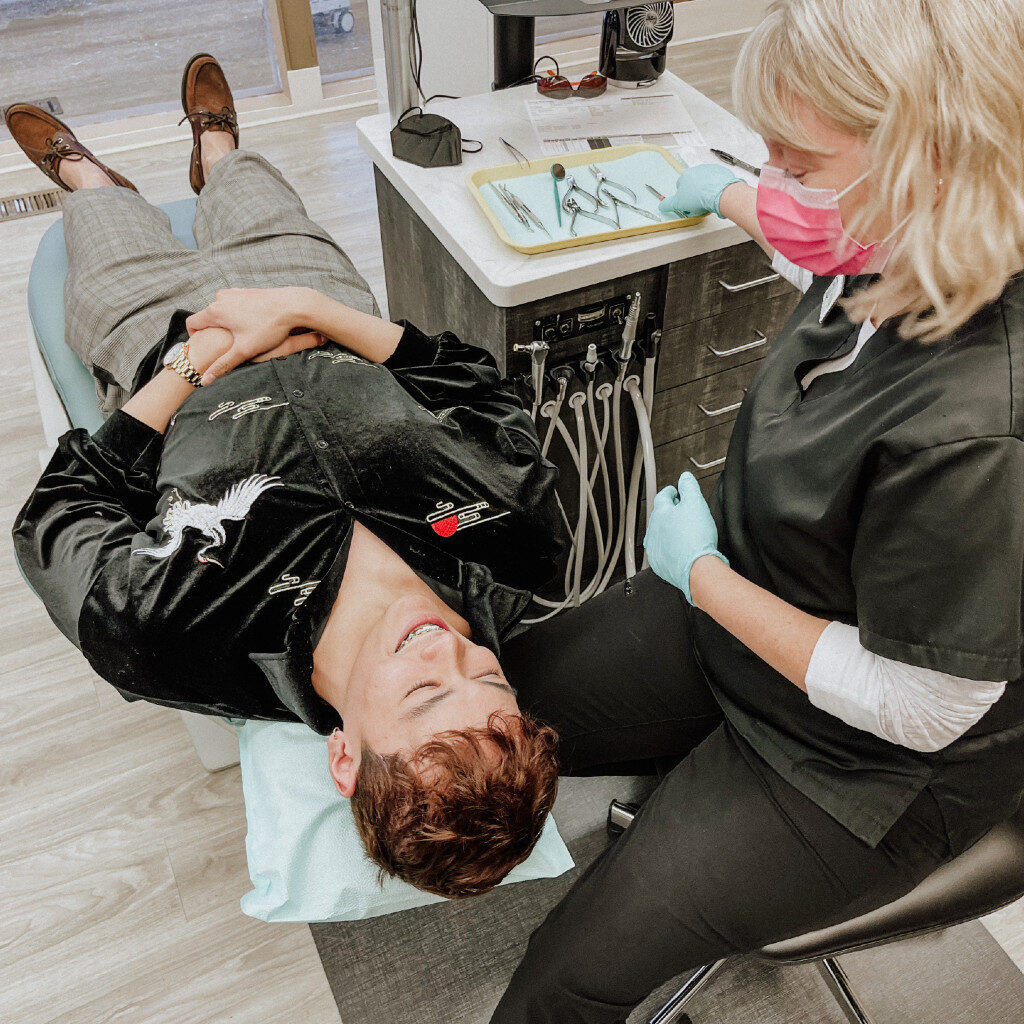 Braces in beaverton & portland
Dr. Phil Doleac has been an orthodontist for more than 30 years and has created thousands of beautiful smiles in the Beaverton and Portland, OR communities. Patients of all ages have come to trust Dr. Doleac and our team with their smiles, as well as their self-esteem.
While our office is called Magic Smiles, we don't really use magic to straighten our patients' teeth; we use highly advanced orthodontic treatments and techniques that, in addition to providing the best results, also offer the highest level of patient comfort in orthodontics today:
Damon® Smile braces use self-ligating technology that allows Dr. Doleac to straighten teeth without the need for extractions.
Invisalign® clear aligners also straighten teeth, but have the convenience and aesthetics of removable aligners.
iTero® digital impressions eliminate the need for messy, uncomfortable traditional impressions.
Propel® In-office and at-home orthodontic treatment options designed to help you reach your ideal smile quicker.
Your orthodontic experience should be all about making you smile!
Here at Magic Smiles, we believe that your experience in our office should give you something to smile about! Dr. Doleac and our team love getting to know all about our patients during their orthodontic treatment.
Orthodontic Treatment at Magic Smiles
Our high-tech imaging software creates a 3D computerized model of your teeth and can even show you what your smile will look like at the end of your treatment. It only takes a few minutes and there is no discomfort, no bulky impression trays, and absolutely no goop!
Dr Doleac will create a customized treatment plan using this amazing 3D technology that, combined with Invisalign, will give you a gorgeous, healthy smile.
Here's why you'll love Invisalign for adults:
Once you begin orthodontic treatment, you can expect to visit one of our offices for about 15 minutes every four to six weeks so we can monitor your treatment progress. Depending on your unique smile needs, orthodontic treatment generally lasts between 12 and 18 months. You'll have the chance to ask Dr. Doleac any questions or discuss any concerns with him at every appointment.
To learn more about the orthodontic treatments we provide, contact our Beaverton or Portland orthodontic offices to schedule an appointment. A member of our team will be more than happy to assist you.