Meet dr. doleac orthodontist portland beaverton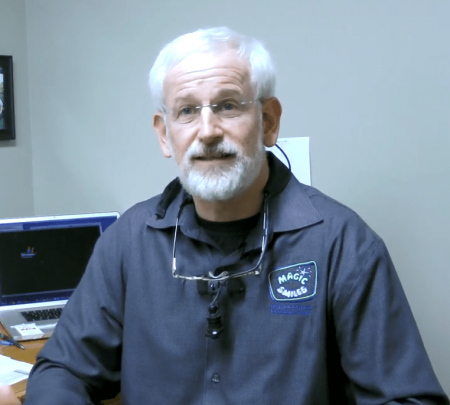 I love what I do and am committed to providing my patients with the best orthodontics possible in a caring and fun-filled atmosphere. Over the years, I have developed an amazing staff that loves orthodontics and our patients more than any staff I've ever seen. They have fun and make it exciting for everyone. Come join in the fun!
I am a board-certified orthodontist with more than 30 years of experience. I received my Bachelor's degree from the United States Military Academy at West Point in 1970. While still in the US Army, I graduated from the University of Texas Health Science Center Dental School in San Antonio in 1977 and received my orthodontic degree from the University of Missouri in Kansas City in 1981.
After serving nine years as a military orthodontist in Germany, Texas, and Alaska, I brought my family to Oregon in 1990 where I began the private practice of orthodontics in Portland and Scappoose. I opened an additional office in Beaverton in 1999.
I belong to the Tri-county Orthodontic Study Club, a group of orthodontists committed to staying current on the latest orthodontic techniques, materials, and research. Technology and orthodontic materials have improved so much in the last ten years that orthodontics is more exciting than ever.
I am not a native Oregonian, as I was born in New Orleans, LA in a military family and grew up all over the world. I went to twelve schools (which may explain my warped personality) in Japan, New York, Georgia, North Carolina, Louisiana, Germany, and Kansas before I finished high school. Then I joined the Army and headed off to West Point. While at West Point, I met my wife, Marge, on a blind date in El Paso, TX. We've been married for over forty years, but who's counting? We have four grown children: Jason, Michael, Kenny, and Suzanne.
Jason lives in Draper, UT with his three children, Kendal, Carter, and Addison. Michael and his wife, Shannon, just bought a farm in Hamilton, MN, and are starting a new phase of their lives (from athletes to farmers) with their sons, Taylor and Boston. Kenny followed in my footsteps and graduated from West Point in 2004, but that is where our paths split. After serving for seven years as a Blackhawk pilot, with two tours in Iraq, he left the Army, and received an MBA from Kellogg School of Business at Northwestern University and an MPA from the Kennedy School of Government at Harvard. He now lives in Calgary, Canada with his wife, Ashleigh, and their two daughters, Ryleigh and Ada. Suzanne, our baby, is currently serving as an internal medicine doc at Ft. Hood, TX. She and her husband, Jake, and their two boys, Lucas and Owen, live in Georgetown, TX and are eagerly looking forward to returning to Portland soon when she gets out of the Army.
Marge and I are very proud of all of our kids, but are finding that we like our grandkids even more (all nine of them)! The unofficial word is that we will not reach double digits. In my free time, I enjoy my grandkids, golf, computers, reading, hiking with Marge, and a little fishing. I also enjoy basketball, but that means I enjoy watching it, not that I can play, as my kids frequently remind me. We have been in Portland for more than 20 years and couldn't be happier (unless our grandkids were here). The decision to move to Portland when I got out of the Army was one of the three most important decisions in my life. The other two were asking Marge to marry me and deciding to become an orthodontist. Life is good.
Schedule an appointment at our Portland office.
Schedule an appointment at our Beaverton office.